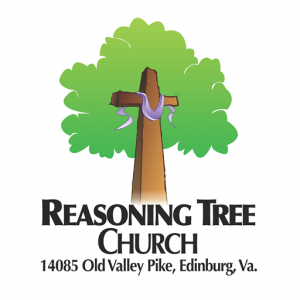 Welcome to Reasoning Tree Church!
As Pastor let me thank you for visiting our website. I hope you will consider a visit to the church! I wanted to take a little more time here to acquaint you a bit more with the church.
If you've read the Home Page you have seen the explanation of our name and some of our vision. Our goal is to be a balanced Biblical church. Our doctrinal focus is on historic orthodoxy and the application of those doctrines to our daily life including a strong emphasis on the depth and beauty of reformed teaching and doctrine. Our members and attendees come from a large spectrum of the Christian community. Our church family's backgrounds include Nazarene, Baptist, Methodist, Presbyterian, Brethren, Assemblies of God, and even a few former Catholics. We feel this is a testimony to the warmth of our congregation and the Biblical teaching that appeals to Christian people of all stripes. We try to focus on the faith rather than the various forms of expressing that faith that distinguish Christians from one another.
Please don't misunderstand. While we want people to feel good in their church experience, we also strive for depth in our preaching and teaching. This desire for depth under-girds our commitment to truths central to the Christian Church throughout its history. We regularly recite "The Apostles Creed" and "The Nicene Creed". We affirm that by God's Grace, that Jesus Christ is the only way to salvation. We hold to the belief that people who are lost without Christ are separated forever from all that is good. We embrace the position that homosexuality and abortion are forgivable, yet unacceptable practices for people of faith. Sexual purity is the call of God for His people. We should avoid the use or abuse of illegal drugs or other intoxicants. We believe the Bible is God's revelation of Himself and only by knowing the Word thoroughly can we truly know how He wants us to live.
This desire for faithfulness to God's revelation of Himself finds expression in the conviction that Mormons and Jehovah Witnesses are members of non-Christian cults who need the gospel as much as anyone. We strongly disagree with the beliefs and teachings of the Word of Faith movement. Our understanding of the Scripture is in direct conflict with the teachings of these groups and others like them. While we want to address all people graciously, we must be ever vigilant against distortions of the historic Christian faith.
We also welcome questions and dialogue from people who are looking for answers. While our responses may not be acceptable to all, we do believe they will be beneficial in drawing people to an honest examination of the Scriptural claims and to a full and robust faith in Christ.
I hope that you will consider visiting and perhaps joining us on the journey,
Pastor William Shifflett